Be ready for any adventure with ShovUp. This is a survival shovel tool Made from manganese steel which has a sharped curved edge with a hexagon wrench hole on one side and a saw tooth design on the other side, making it perfect for digging and cutting through wood or any hard material.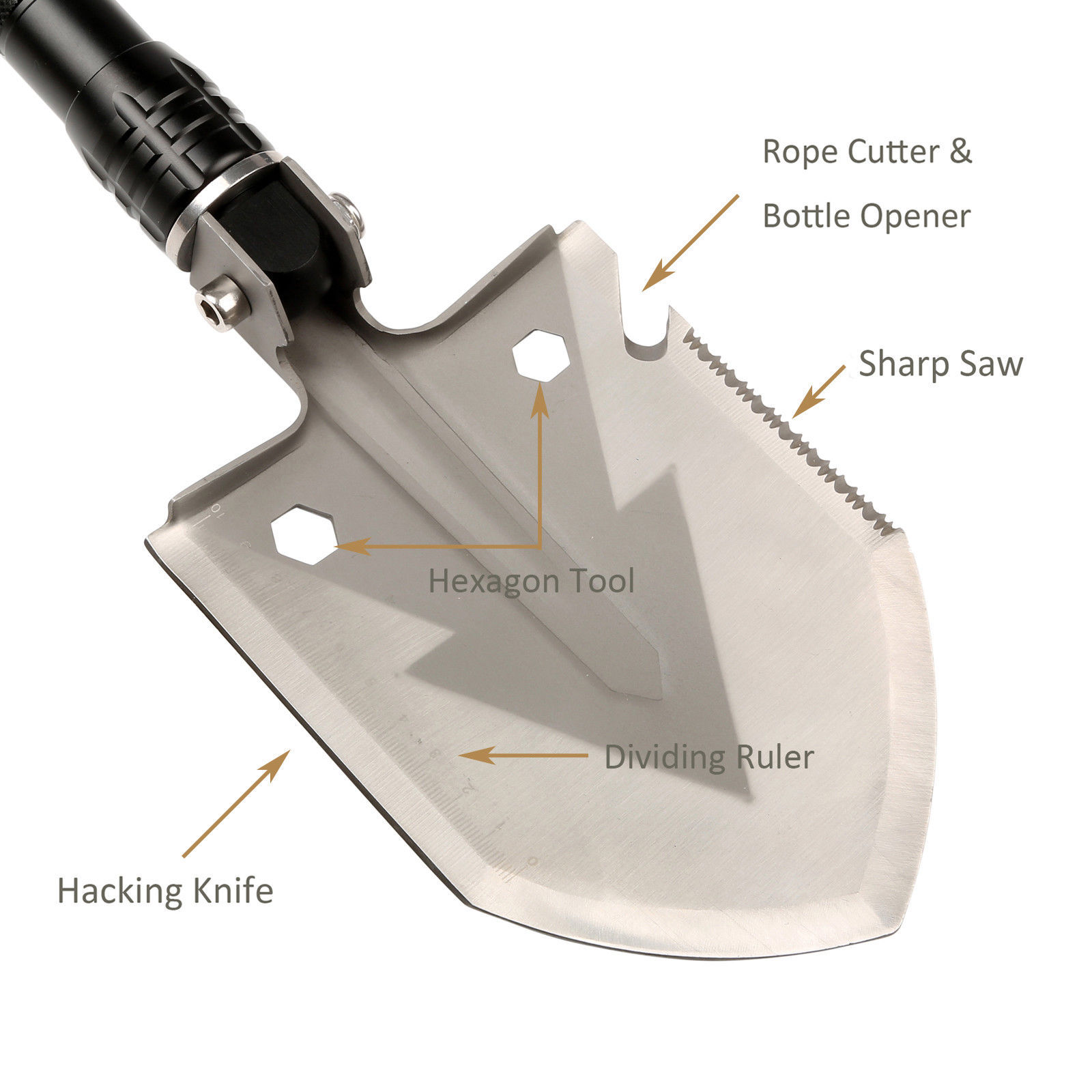 The shovel is strong enough to break glass or concrete as a defense and survival tool. It has been intelligently designed with a pointed end tail cone cap that will give your body auxiliary support if you walk with it on uneven terrains. Unlike your regular shovel, Exoshovel™ features a long handle equipped with detachable heads that optimizes the usage of the shovel.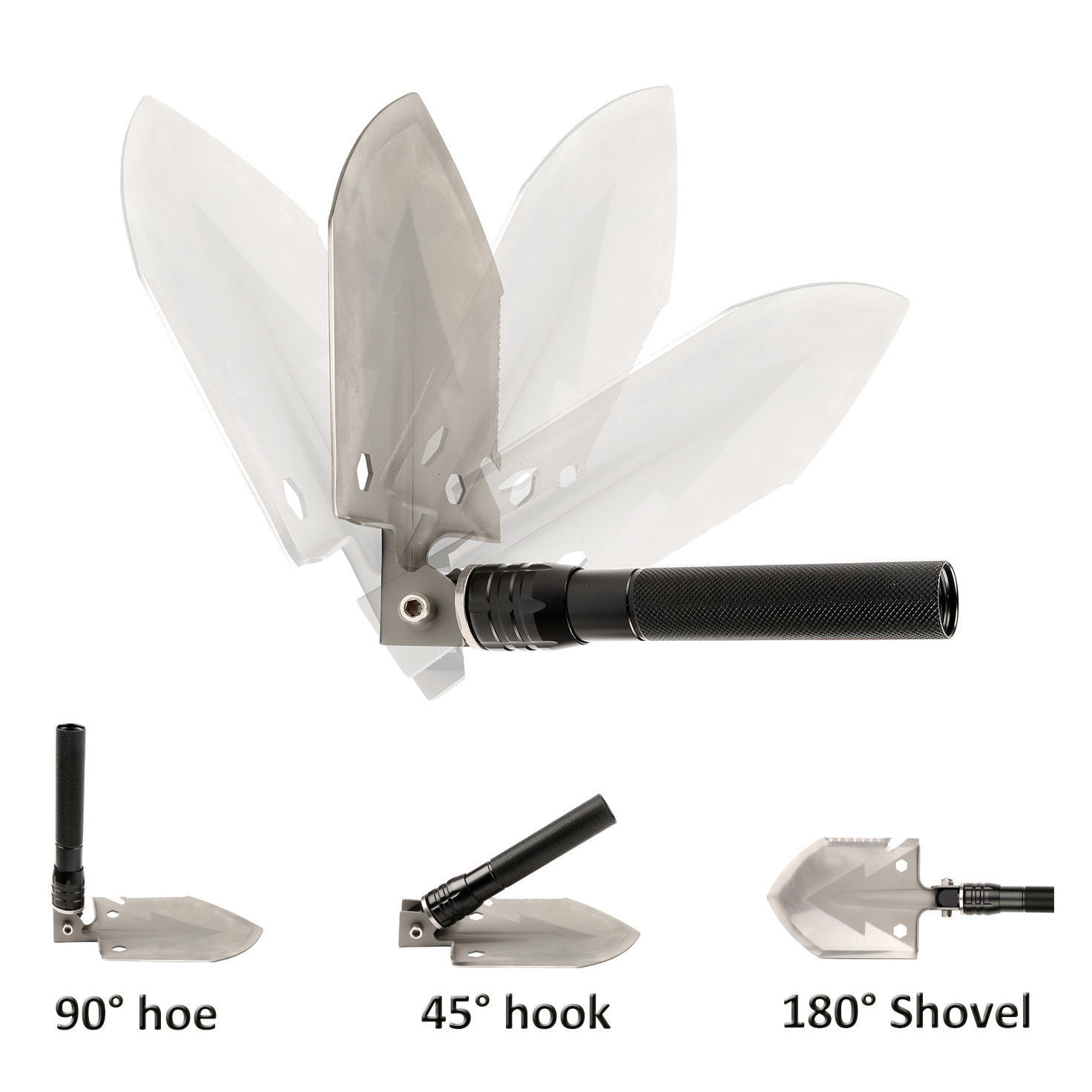 ShovUp - Folding Shovel Features:
Perfect Survival Kit: ShovUp comes with three sturdily built pipes which can be fixed on top of one another. Each of the poles has a different attachment head, a 

tactical knife, a hex driver and a tail cone cap that goes on the end. You can use the hex driver to look into any technical fault while the knife has a bottle opener and can also be used for cutting and skinning fishes. 

There is also a whistle attachment that can be used to draw attention when need be.


Rotatable Shovel Head: This digging tool can be rotated upwards or inwards to convert it into a hoe. Both ways will make digging easier and more convenient. This transformable design makes this shovel capable of something more than just digging.


Indestructible Design: Made from super-strong material, boasting 58 HRC hardness, this survival gear shovel will withstand the most challenging backpacking trips. The tail cone is designed with tungsten steel carbon material that is resistant to extensive wear and tear. The shovel in itself requires no major maintenance and will accompany your numerous adventurous trips.


Wieldy and Foldable: This tactical shovel can be disassembled and folded up to fit right into your backpack or side bag. Though it is lightweight yet the shovel is extremely durable to take care of building a fire pit, building a shelter or for your own propulsion.


Multipurpose: ShovUp is an all in one tool for hiking, camping, trekking trips whilst being ideal for at-home uses such as gardening and around a farm. This shovel is also widely used in military and army professions for emergency and survival situations.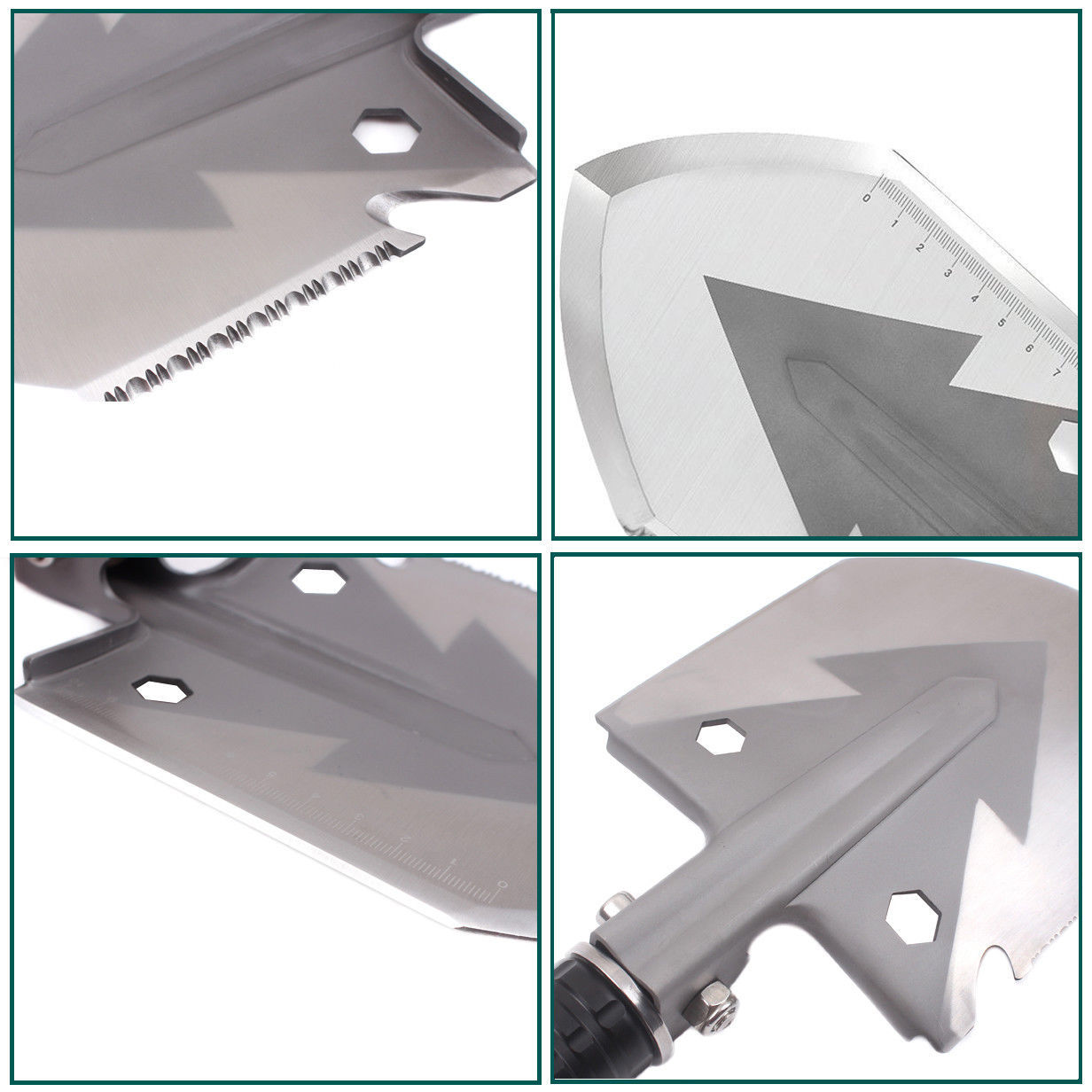 We offer Free standard shipping for all orders. Orders are shipped on business days only (Monday-Friday). Please allow 4 to 15 days for your order to arrive.
This product is in high demand. We are so confident you will love it that we guarantee it. Try it risk free within 30 days or your money back Guaranteed. No questions asked.