Our washing machine is a new semi-auto washing machine, half laundry, half dehydrated. Its large capacity design make you surprise, washing clothes is no longer a chore. Compact size-ideal for dorms, apartments, RV's, camping and more. Eco-friendly design-less water and detergent used which leads you for money saving.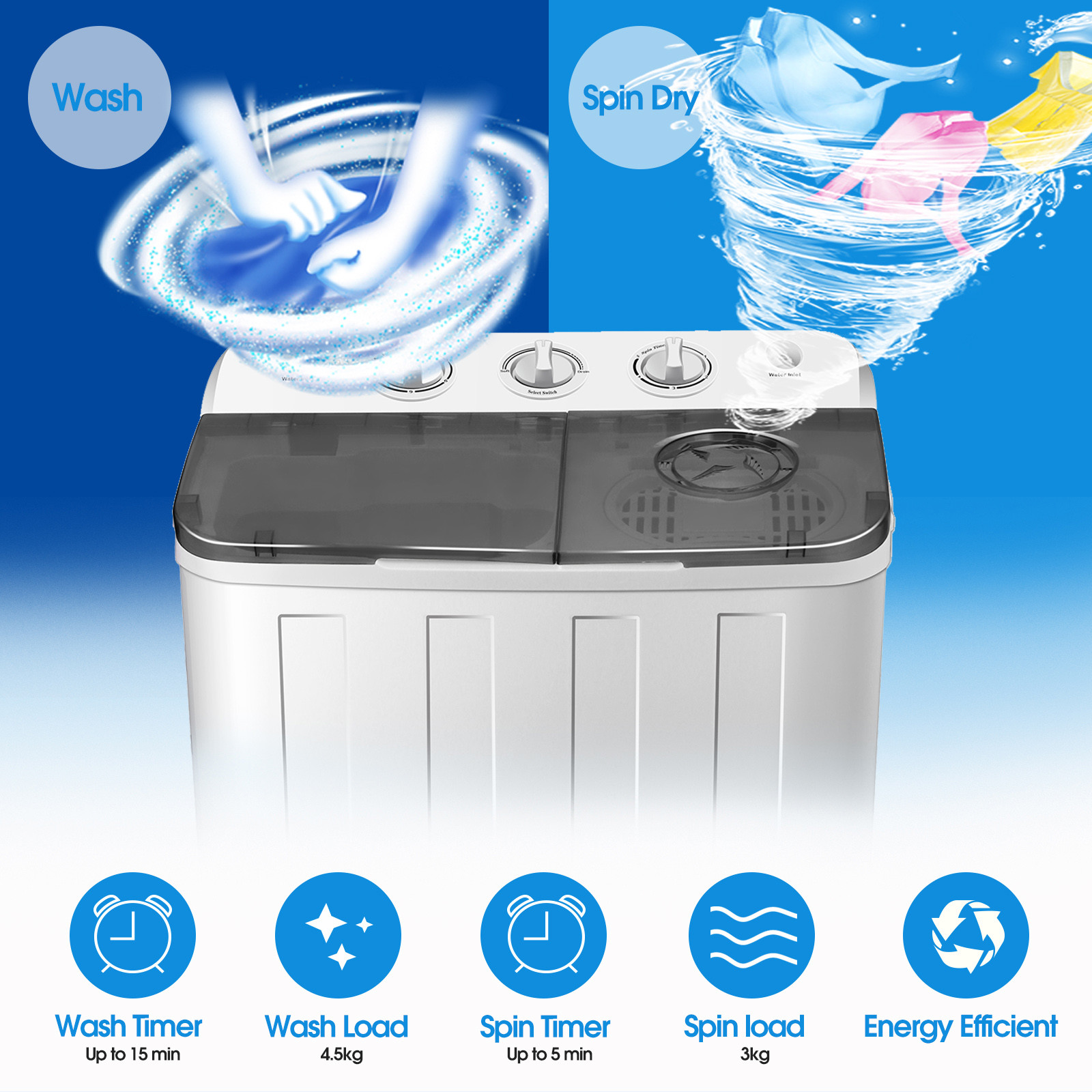 Portable Washing Machine & Spin Dryer Specifications:
Frame Material: PP+ABS

Inside Material: Stainless steel

Total capacity: 7.5kg

Washer Capacity: 4.5kg Dryer Capacity: 3kg

Overall Dimensions: 60cm x 36.5cm x 73cm

Power Supply: 230v/50Hz

Rated Wash Input Power: 240w

Rated Dry Input Power: 120w

Total Power: 360w

Net weight: 13kg

Length of inlet pipe: 120cm

Inside diameter of inlet pipe: 16mm

Length of drain pipe: 86cm(Please connect the ground drain hole)

Outside diameter of drain pipe: 27mm

Certifications: CE Certificate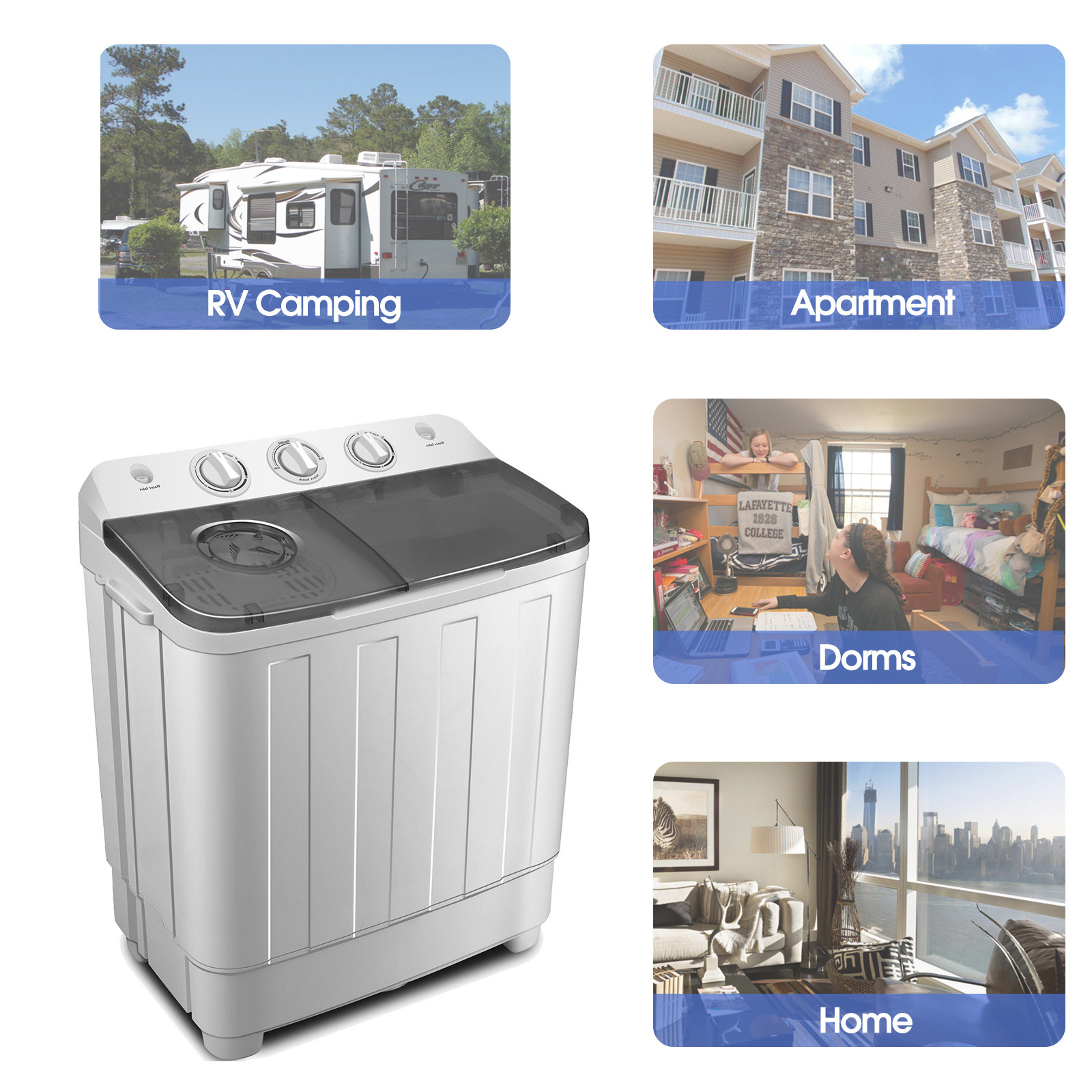 Q&A:
Question: Does the dryer completely dries clothes?
Answer: Absolutely not. It's a spin dryer, not a heat dryer that you'd use in a normal laundromat. Basically, it uses centrifugal force to squeeze out the water. You will them have to hang the laundry to air dry.
Question: Can sheets be done in this machine?
Answer: Yes, no problem, the only thing you cannot wash is a comforter, or something too big or bulky.
Question: Does it have a pump to drain the water?
Answer: No, its gravity based, no automatic pump.
Question: Can you wash and spin dry at same time?
Answer: Yes, you can. You can wash and spin dry at the same time. No problem.
We offer Free standard shipping for all orders. Orders are shipped on business days only (Monday-Friday). Please allow 4 to 15 days for your order to arrive.
This product is in high demand. We are so confident you will love it that we guarantee it. Try it risk free within 30 days or your money back Guaranteed. No questions asked.