CarJump Lite, the lightest portable jump starter and power bank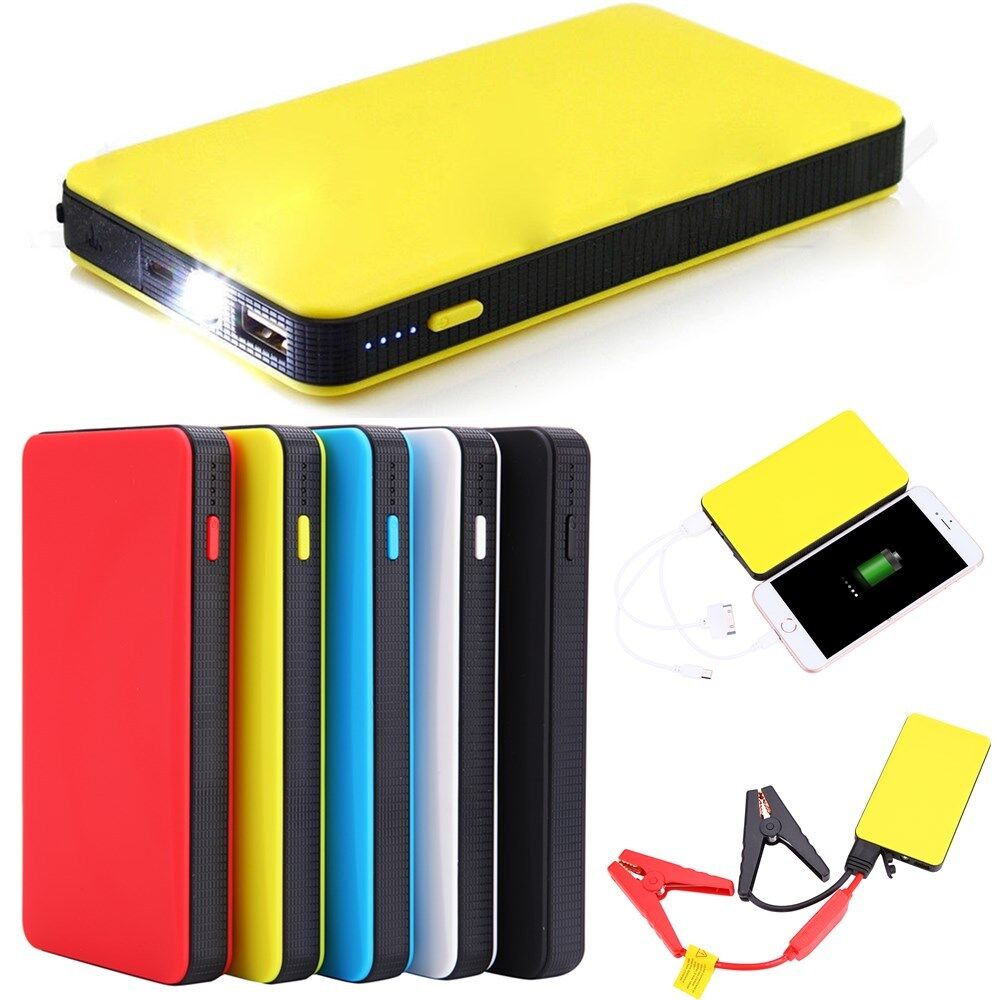 This portable battery jump starter provides the juice when you need it most, not only for your electronics but for your car as well! Customers frequently rely on the portable battery pack as power source during power outages to keep their electronic devices charged.
CarJump - Car Portable Jump Starter & power bank benefits: 

High power battery that supports fast charging, low self-discharge, cycles can reach 1000 times

Suitable for vehicle jump start, charging of various electronics such as: cell phones, PSP, MP3/MP4, Tablet, Smartphones, PDA, Laptop, Notebook

Safety protection feature to ensure jump starts with with zero defects
Emergency Start-up Safe and Secure
CarJump - Car Portable Jump Starter Specifications 
Battery Capacity(mAh):

20000mAh

Battery type: 12V
Surface material: Rubberized Plastic
Start Current: 200A
Peak Current (3S): 400A
CarJump Lite - Car Portable Jump Starter package includes: 
1x Car Jump Starter Power Bank
1x 4-Tip USB Charging Cable
1x Clamps
1x User Manual


We offer Free standard shipping for all orders. Orders are shipped on business days only (Monday-Friday). Please allow 4 to 15 days for your order to arrive.
This product is in high demand. We are so confident you will love it that we guarantee it. Try it risk free within 30 days or your money back Guaranteed. No questions asked.