AirPump™ Your #1 Portable Cordless Tire Inflator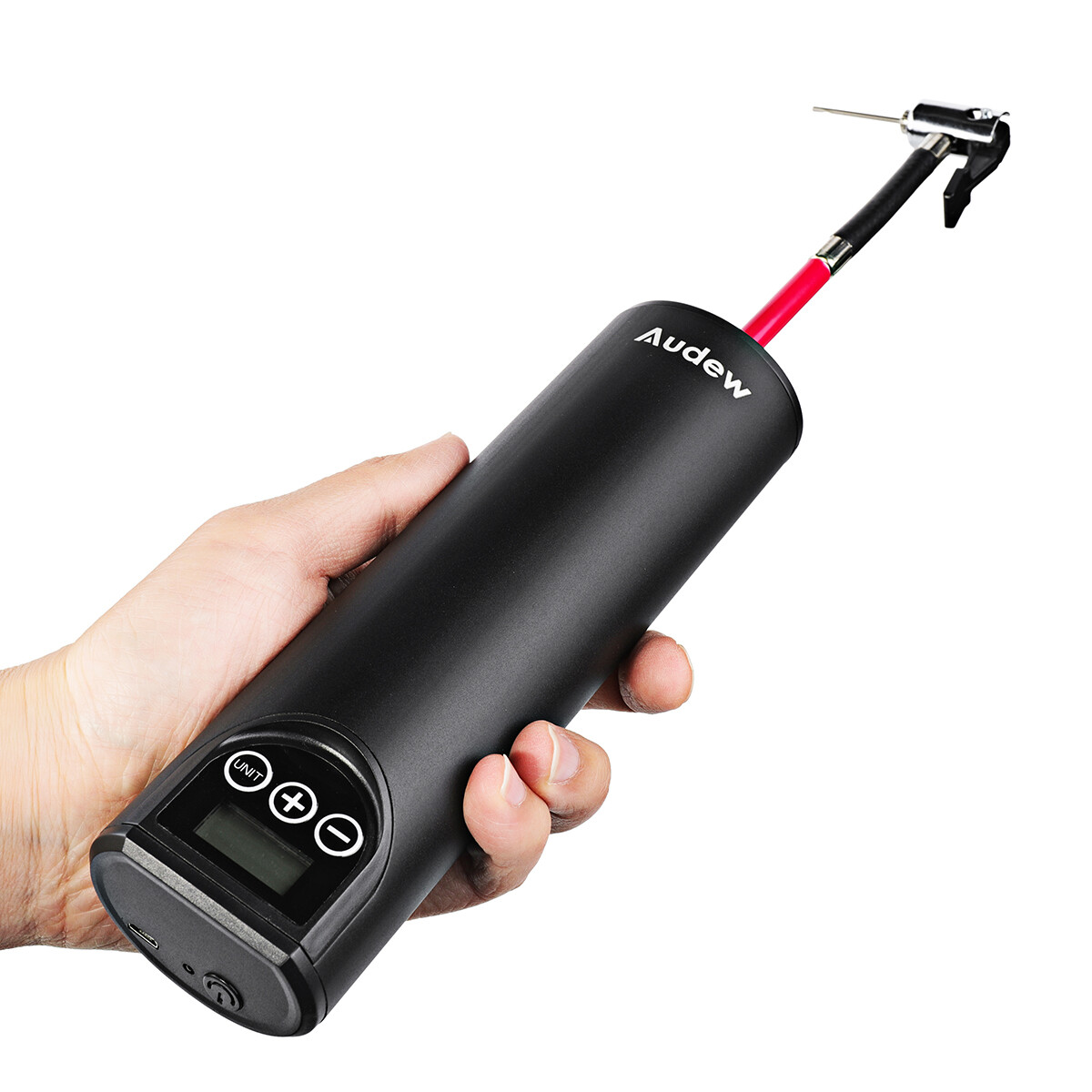 Keep your tire pressures where they need to be and save a fortune on your gas expenses!
Even the best quality tires may lose air over time as the change in temperatures causes changes in your tires' air pressure. With the AirPump™ Tire inflator, you can easily refill your tires anywhere at any time. Best of all, it's fast and simple to use.
Say goodbye to paying for air at gas stations, or spending 20 minutes filling up a single tire in the cold of winter or somewhere stuck in the highway. AirPump Tire Inflator™ will get a midsize tire from completely flat to 30 Psi in under 4 minutes! 
AirPump
™ - Portable Cordless Tire Inflator 

Benefits
Refill your tires anywhere at any time
Stop paying for air at gas stations and save hundreds
Wireless tire inflator - No Power cord required
Inflate tires quickly
Easy to Use
Small but powerfull
Safe to use 

well under temperature from -20℃ and 75℃/-4℉ and 167℉

Durable with a life of use up to 7 years

Environment friendly because it contains no heavy metals, rare metals or toxins.
Never be stucked trying to repeatedly pump to check your tire with a gauge! Just dial in your tire's correct pressure on the digital display, and our portable air compressor will turn off automatically when the correct pressure levels are reached.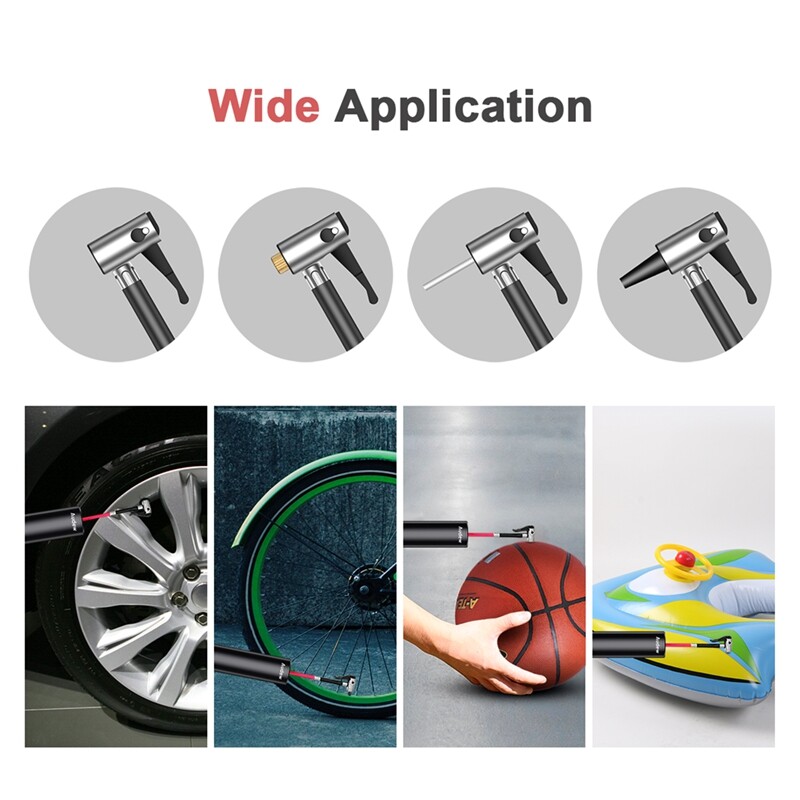 AirPump
™ Portable Cordless Tire Inflator

 specs:
Height: 25cm
Width: 5.5cm
Voltage: 12V
Weight: 870g
Battery capacity: 2000mAh 
Inflation efficiency: 15L/min
Inflation pressure: 150PSI (Max)
Pressure units: PSI, BAR, KPA, KG/CM2
Outer air hose length: 13cm ± 0.5cm (5.1 ±0.2inch)
Working temperature: 0°C~60°C
Size: 5.5*4.5*19.8cm (2.2*1.8*7.8inch)
Weight: 360g/0.8lb
Maximum continuous working time: 8 min
AirPump
™ Portable Cordless Tire Inflator
 package includes:
1* Air Compressor

1* USB Charging Cable

1* Air Hose

1* Presta Valve

1* Ball Needle

1* Toy Nozzle

1* Storage Bag

1* User Manual
HOW TO USE IT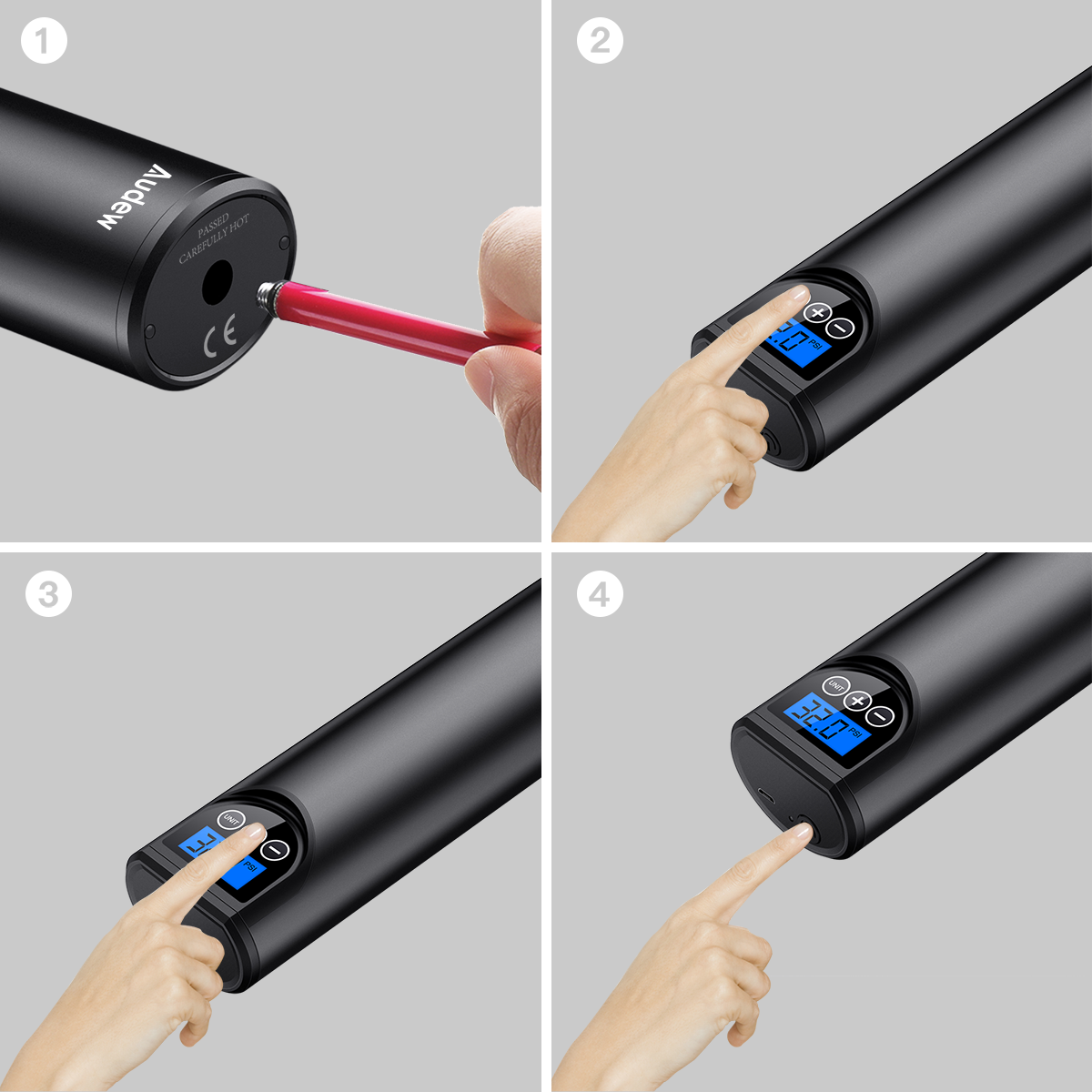 We offer Free standard shipping for all orders. Orders are shipped on business days only (Monday-Friday). Please allow 4 to 15 days for your order to arrive.
This product is in high demand. We are so confident you will love it that we guarantee it. Try it risk free within 30 days or your money back Guaranteed. No questions asked.