The Coolest Way to Keep Your Pet Hydrated with clean water 
Dogs after sports need to drink more water, especially during the summer time. 

Also, impure water easily leads to stomach problems. That's why you need this dog/cat outdoor water bottle.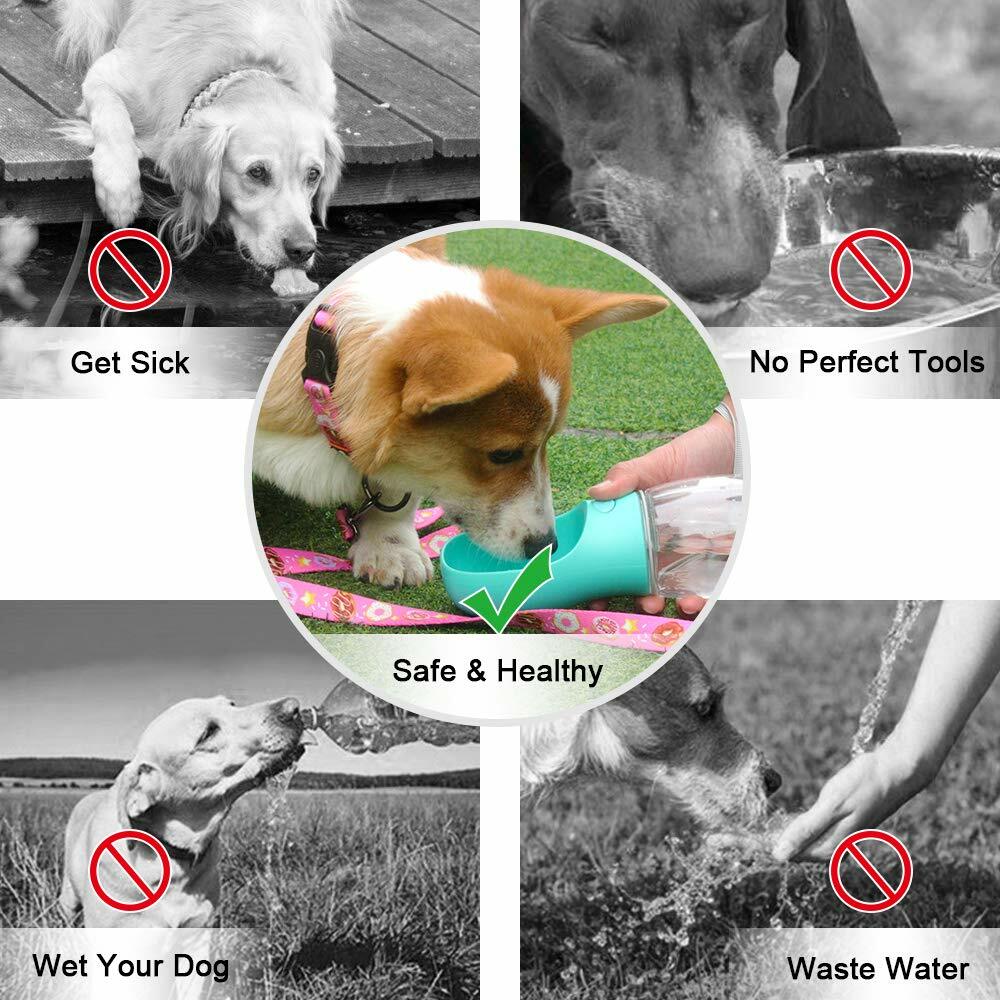 Dog/Cat Outdoor Water Bottle benefits: 
Environment friendly: No Water Waste. 

Unused water can go back into the container easily by pressing the water key
Durable Leak Proof: built with high quality material 
Safe for your puppy: FDA approved, BPA free, lead-free
Easy to use : 

One key open/Lock water

,one hand operation,easy to feed water.
Portable: this water Bottle is great for walking and travelling with you dog or cat
Convenient:  it include bottle carabiner can be attached to your backpack, pet crate, stroller or glove box.
 

NEVER WASTE A DROP OF WATER AGAIN
Remember all those times you pour your dog a bowl of water only for them to drink half of it? Then you have to pour the water out and watch it go to waste. Later on, your dog gets thirsty again but sadly your water supply is running low! You won't have this problem with this water bottle. Simply press the dispense button while holding the bottle upright and the water goes back into the bottle. This way, your dog will always have enough water!

KEEP YOUR BAGS DRY WITH THE ANTI-LEAK TECHNOLOGY
It can be a pain always having a wet bag if a water bottle leaks. Our anti-leak technology ensures our Portable Pet Water Bottle will never leak on you. With the switch of a button, you can easily lock or unlock the nozzle. The color indicator will ensure you know whether or not your bottle is locked or unlocked. Switch it to green to start dispensing. Switch it to back to lock it. Water will never dispense if you don't want it to.
EXTREMELY PORTABLE WITH IT'S BUILT-IN WRIST STRAP
Its compact form factor allows this Pet Water Bottle to fit anywhere whether it's your backpack, duffle bag, or anywhere else! If you don't want to bring bags with you while going out with your dog then that's fine too. The bottle includes an easy to install a wrist strap that will allow you to carry around the bottle without worrying about holding it! Perfect for walks, runs, and adventures with any lovable dog.
Dog/Cat Outdoor Water Bottle features: 
Portable dog water bottle
Press the button to dispense water into attached bowl
Press the button again and tilt bottle upright to suck back unfinished water
Leak-proof lock
Easy carrying strap
Capacity: 350 ml or 550 ml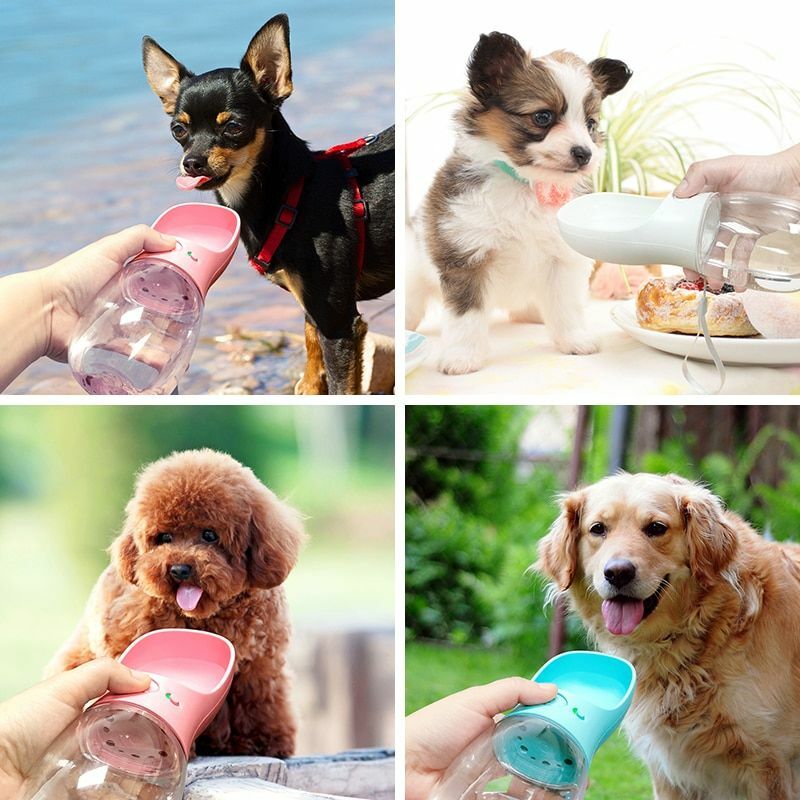 We offer Free standard shipping for all orders. Orders are shipped on business days only (Monday-Friday). Please allow 4 to 15 days for your order to arrive.
This product is in high demand. We are so confident you will love it that we guarantee it. Try it risk free within 30 days or your money back Guaranteed. No questions asked.