😍 Portable & Easy-To-Use 🐶 Dog Poop Scooper 💩 Which Makes Easier Dog Parenting! 
Being a dog parent is a lot of fun, cleaning after your dog is not. Your kids will love using it too! Pet Waste Pooper Scooper is designed to pick up waste from multiple surfaces. Clean-up is smooth with the non-stick surface and easy to use design. Pooper Scooper provides you with all the tools you need to make pet parenting easy! You will never want to go back to your old way again!
Would you like to Stop Picking Your Dogs Poop in a disgusting way? 
Are you tired taking your dog for a walk in the neighborhood park and again disgusted to touch your dog's poop?
Well your not alone! a million people around the world are disgusted with picking up their dog's poop every day. Well that is why we created this Scooper Pooper for walks to help you pick your dog's poop.
A SIMPLE SOLUTION TO DAILY PROBLEM!
Being a parent of a dog is a lot of fun, Desperate to pick your dog's poop in a nasty way.
 
Benefits :
👉 Portable: hooks on a leash. You won't forget it and you won't have to carry it.
👉 Convenient: has an integrated waste bag compartment. 
👉 Effective: Remove dog poop and waste from any surface without using your hands. Keep sidewalks and lawns clean!
👉 Light Weight: you can carry it around with your dog!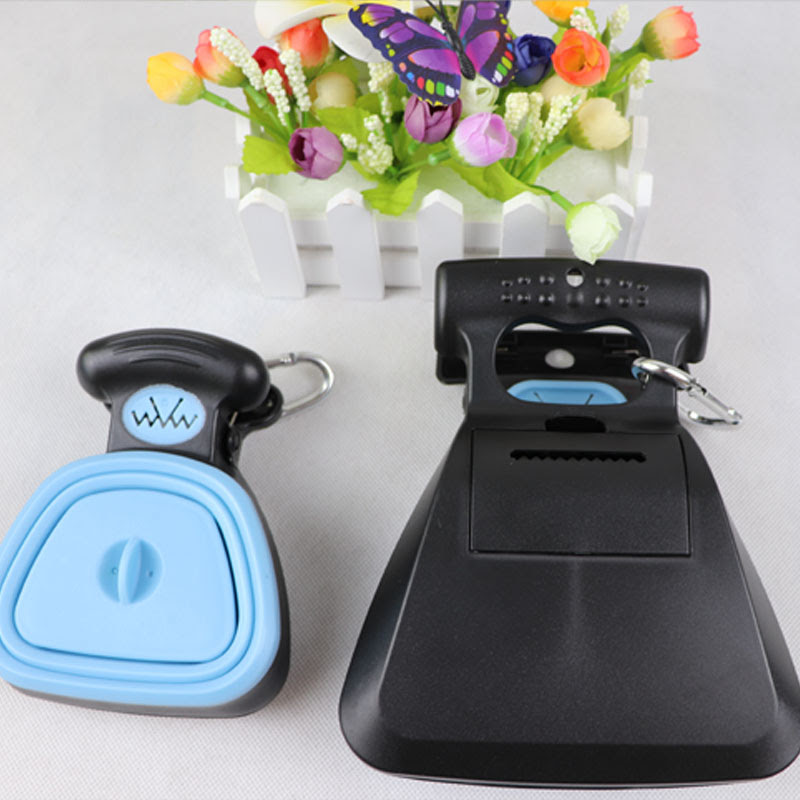 Designed for easy, one-handed pick-ups on all surfaces
Made of plastic with a wide, comfortable grip.
Makes cleanup quick, easy, and sanitary.
Pick up waste easily with the one-handed scooper.
Lightweight, environmental, Convenient and easy to store.
Healthy and convenient for pet cleaning.
With a handle, convenient to use.
 
Product Specification :
Material: plastic 
Color: Blue, Yellow, Green, Red
Size S: 14X11.5CM
       L:19x15.5cm
 
Note:
There is 1 roll bag (15PCS )in the scooper! Another bag can not be put in this scooper!
We offer Free standard shipping for all orders. Orders are shipped on business days only (Monday-Friday). Please allow 4 to 15 days for your order to arrive.
This product is in high demand. We are so confident you will love it that we guarantee it. Try it risk free within 30 days or your money back Guaranteed. No questions asked.