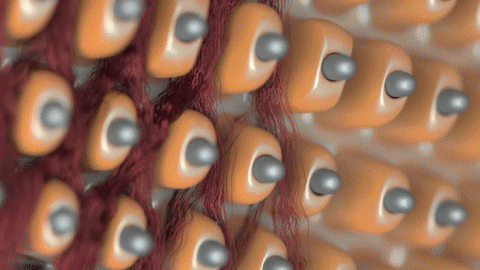 The BeardyMate™ is a Multi-Function straightening comb which is fitted for your Beard but also your Hair. Combining the functionality of a
 hairbrush with the power of heat, this Comb restores your beard or your head hair to 
masculine, groomed perfection too in just 30 seconds
.
Join thousands of others discovering this amazing Beard Comb and find out how it
 takes their beard to the next level.
The BeardyMate™ Beard Straightener Comb Features:
No Damage To Beards: negative ion technology to prevent heat damage. Comb daily for a healthy, polished look.
Heat barrier design: with revolutionary bristles that glide effortlessly across the face and scalp without harming the skin. 
Long lasting, Effortless Style: Quality performance ensures that the styled result is long-lasting , easy-to-achieve and takes only minutes touch up, even with roughest, coarsest hair.

Quick Heating: Up to temperature in 15 seconds, ideal for a quick touch up. 

Lightweight & Ergonomic: Comfortable and controllable in hand for detail styling. 
We offer Free standard shipping for all orders. Orders are shipped on business days only (Monday-Friday). Please allow 4 to 15 days for your order to arrive.
This product is in high demand. We are so confident you will love it that we guarantee it. Try it risk free within 30 days or your money back Guaranteed. No questions asked.